"What in the world is a Snackle Box?", you ask? Today, I am here to break it down for you and show you how to make one! Get ready for a game changer!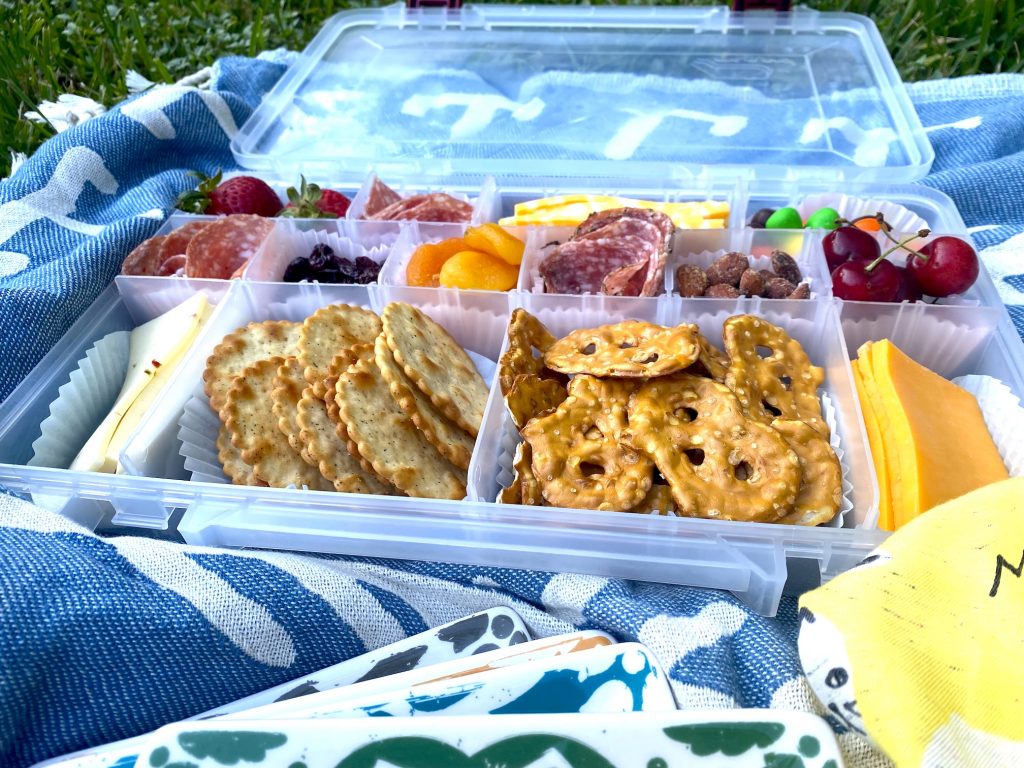 What in the world is a Snackle Box?
A couple of weeks ago, my mom sent me a reel that she saw on Instagram of a woman who had made a charcuterie board in a plastic tackle box! As fate would have it, we are headed to the beach next week and it was just what I needed to make to take with us! Literally, all a Snackle Box is, is a charcuterie board broken down into a small tackle box with a lid to keep sand and dirt out and your food in!
What type of tackle box should I use?
When choosing your tackle box, there is one main thing you should pay attention to. You need to make sure that the plastic the tackle box is made from is food safe! According to nontoxicrevolution.org plastics numbered 2, 4, or 5 are generally considered food safe. If your tackle box is not labeled, play it safe and don't purchase it. You can tell what type of plastic your tackle box is by turning it over and looking at the recycle sign on the bottom. Mine looked like this:
I purchased the Plano Stowaway at Walmart for $5.24! I chose this box because it was a good size and had adjustable dividers to arrange however you need to inside!
How to prep your new Snackle Box
Obviously, the first thing you should do is give your new Snackle Box a good scrub! Wash it really well with soap and water or even better in your dishwasher to disinfect it. Once your box is clean and dry, you will want to decided the sizes for each of your compartments. I settled on 8 small square compartments, 4 medium rectangular, and two large rectangular compartments. What you are putting in your snackle box will determine the size compartments you want.
All you need to do to create the compartments is cut apart the included dividers and place them accordingly! To make my Snackle Box really easy to just refill after a long day at the beach, I decided to line each of my compartments with cupcake liners.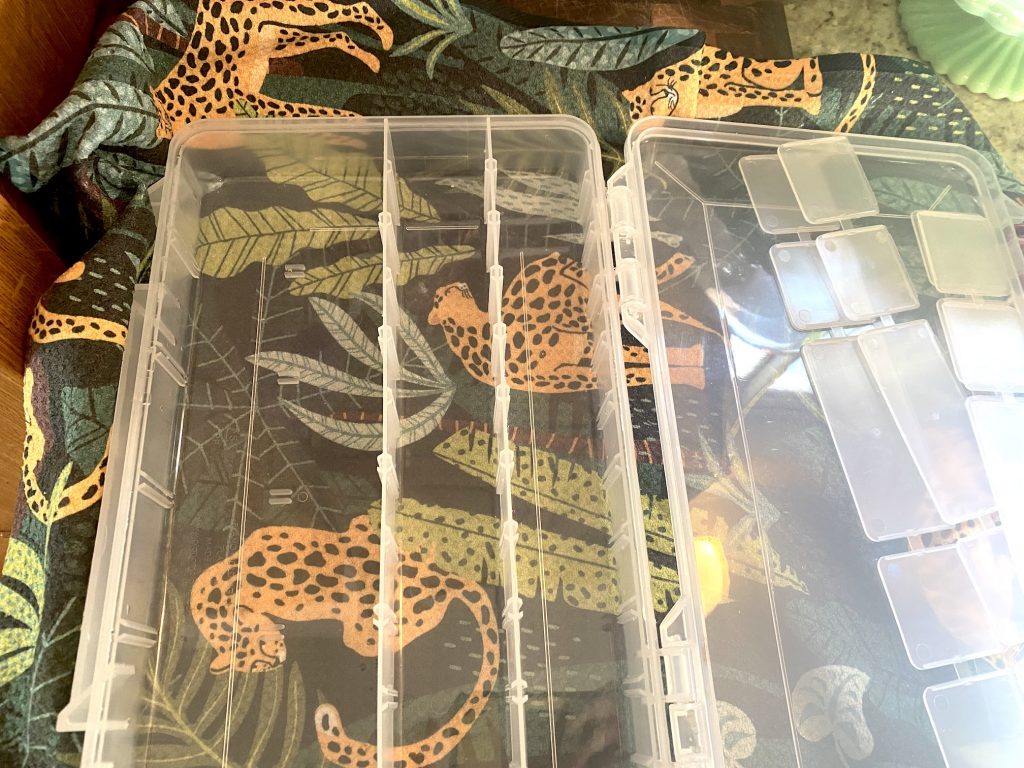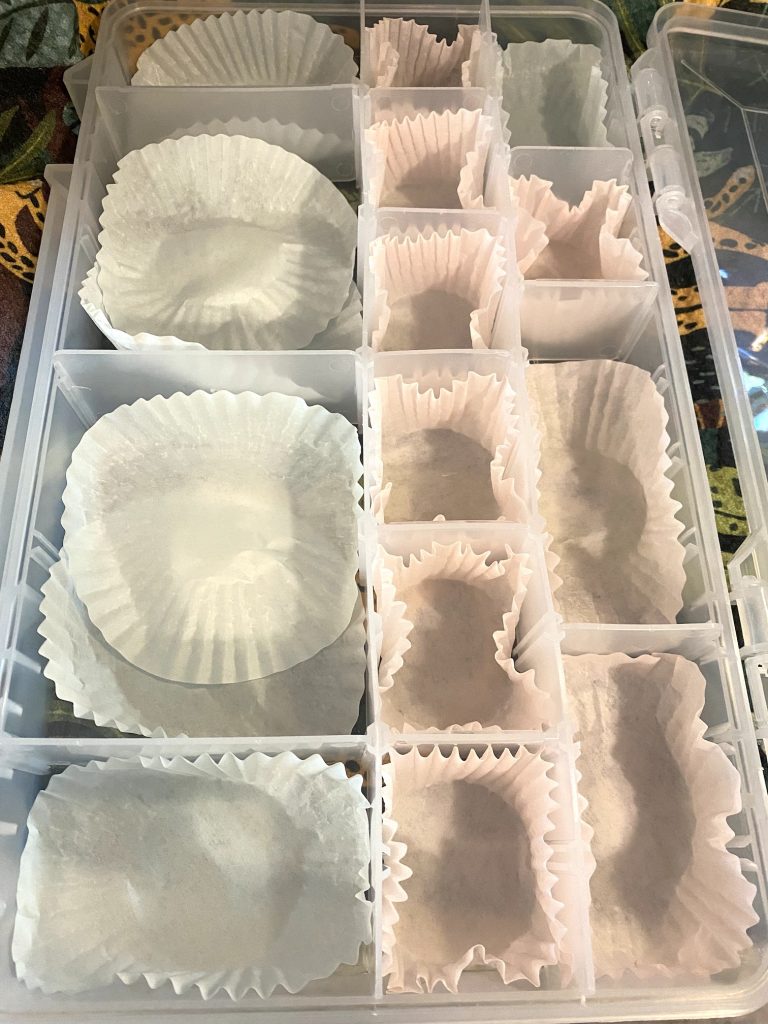 What should I put in my Snackle Box?
The fillings you put in your Snackle box are really up to you! What do you and your family and friends like to eat when you are out on the beach, at the pool, on a boat, or at the park? Fill it with that! Here is what I filled mine with: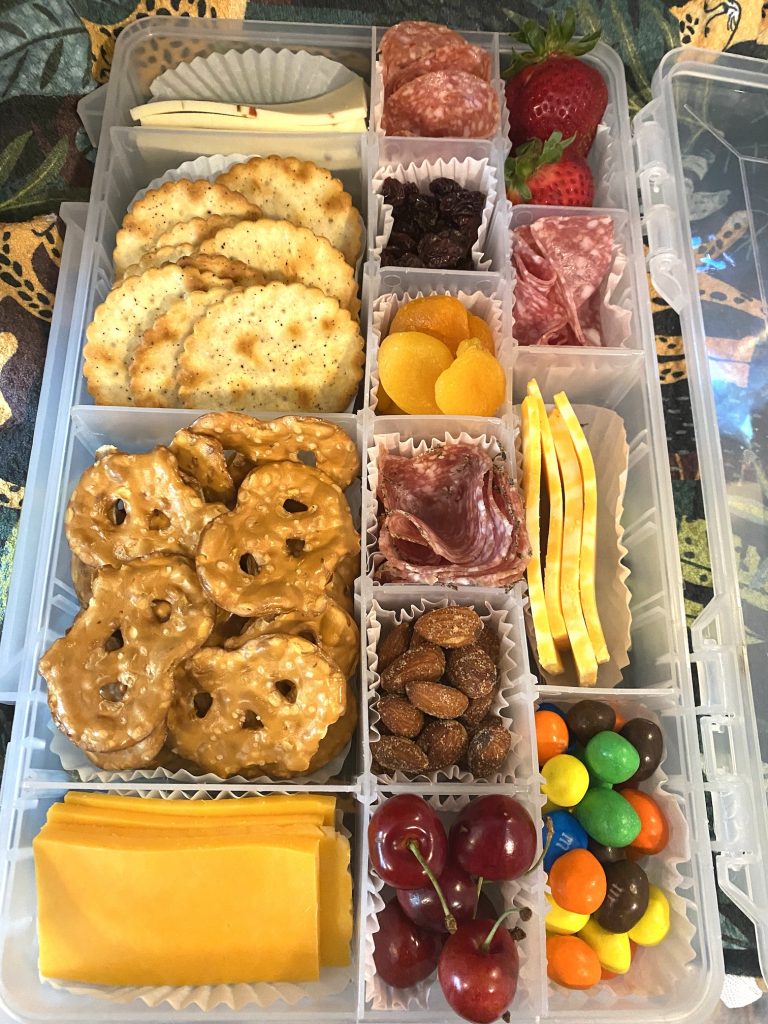 Sliced Pepper-jack Cheese
Sliced Colby Jack Cheese
Sliced Cheddar Cheese
Peppered Salami
Regular Salami
Pepperoni
Salt and Pepper Crackers
Pretzel Crisps
Cherries
Strawberries
Dried Cherries
Dried Apricots
Smokehouse Almonds
Peanut M&M's
My method for filling the box is to put a mix of salty and sweet, two types of crackers, a mix of fruit and candy and a mix of meat and cheese! You could also add things like hummus, pimento cheese, or olives!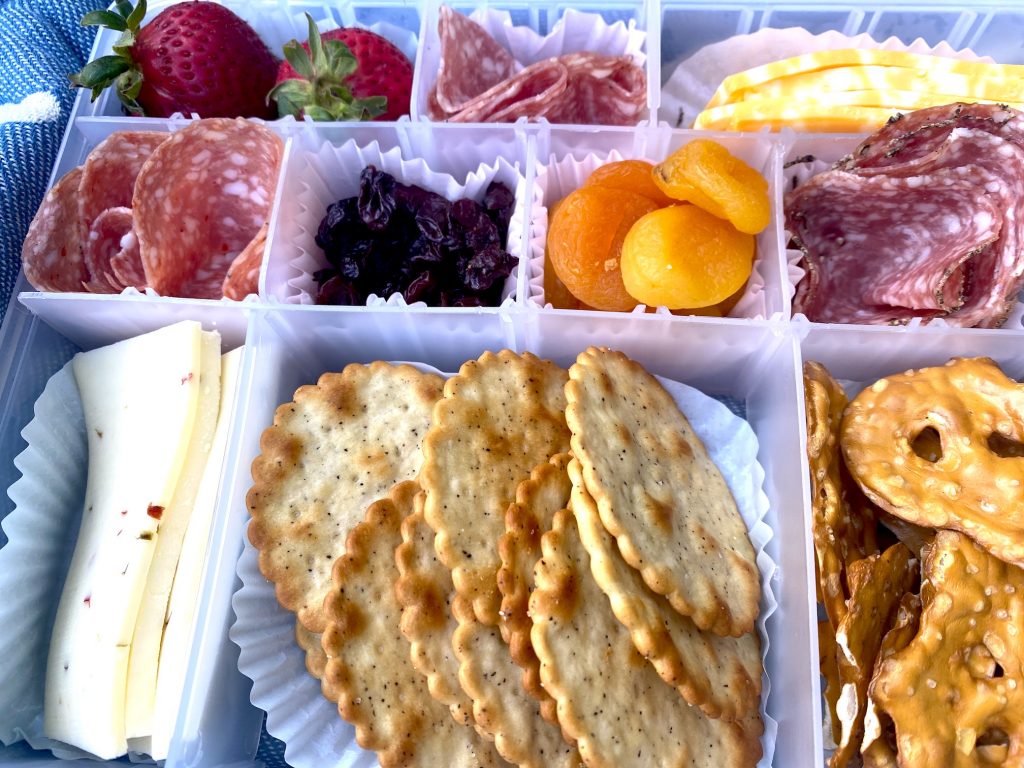 Where should I take my Snackle Box?
That is up to YOU! This next week, I will be taking ours to the beach, but you could take yours to the lake, the park, the ranch, or the farm! Wherever you will be outside with your friends and family is where your Snackle Box should go!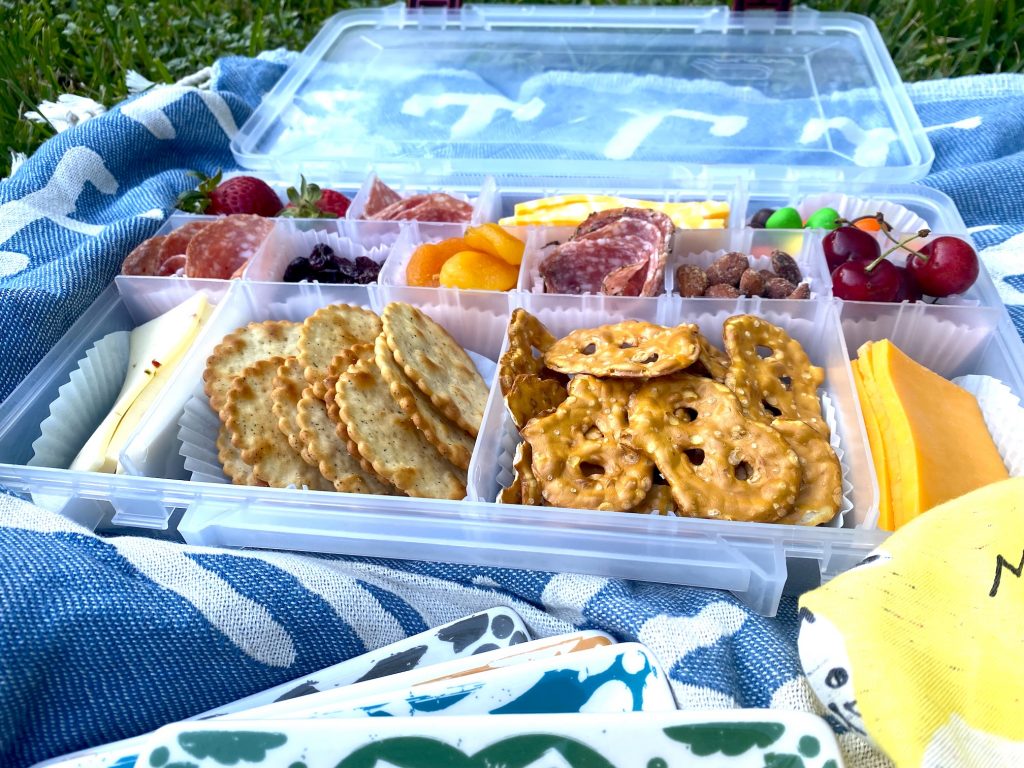 Shop this post!
Plano Stowaway Tackle Box Large
Looking for more creative content?
Check out more of my posts HERE!
Join my Modern Homemaking Community!